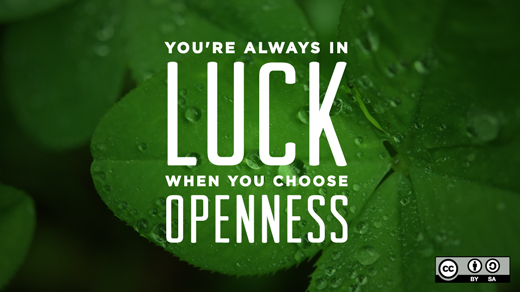 The Republic of Ireland celebrates its national holiday St. Patrick's Day this week, when the rivers flow green and the Guinness flows too. This small country has produced some world-renowned open source and free software developers, and we've rounded up a few in honor of St. Paddy's Day.
7 Irish open source developers you should know:
Shane rose to prominence with his work for the Free Software Foundation in Europe (FSFE), where he established a local legal department and participated in a number of successful EU campaigns related to software freedom and open formats. Since then, he has been involved in the Open Invention Network, an organization dedicated to protecting free software developers from patent infringement suits through the creation of a common pool of defensive patents.
---
Laura Czajkowski
Laura has been active in local open source communities in Ireland since she was in college in the University of Limerick in 2000. An Ubuntu community leader, Laura has worked on Launchpad, MongoDB, and most recently Couchbase as a developer advocate and community manager.
---
Mark McLoughlin
Best known these days for his work in the Nova and Oslo OpenStack projects, Mark has been involved in open source since the early days of the GNOME project. Since then, he has contributed to Fedora, KVM, qemu, libvirt, oVirt, and more. 
---
Caolán McNamara
Caolán has been a Microsoft Document expert since writing wv in the late 1990s. Since then, he has been one of the most active developers for the office suites OpenOffice.org and LibreOffice. He attended university of Limerick and lives in Galway, Ireland.

---
Dave Neary
Dave started his open source career as a GIMP developer and has been active in GNOME, OpenWengo, Maemo, MeeGo, oVirt, and OpenStack. He is currently working on software defined networking and network function virtualization, and participates in the OpenDaylight and OPNFV projects.
---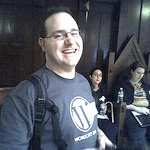 Donncha O'Caoimh
Donncha is a core WordPress developer for Automattic, where he is the author of a number of popular WordPress plug-ins including WP SuperCache and Polldadyy Polls. He is an avid amateur photographer and the owner of a very popular photo blog, In Photos Dot Org.
---
Tim O'Reilly
Born in Cork, Tim O'Reilly is best known as the founder of O'Reilly Media, the company that spawned a million animal books, and for coining the phrase Web 2.0. He lost his Irish accent after moving to the United States with his parents when he was only 6 weeks old.
---
These are only a few of the many Irish (or Irish-ish) open source contributors. Who would you add to our St. Paddy's Day Special list? Let us know in the comments, or tell us on Twitter.
Thanks to Dave Neary for help making this list.
You may also like:
Rikki Endsley is the Developer Program managing editor at Red Hat, and a former community architect and editor for Opensource.com.

This work is licensed under a Creative Commons Attribution-Share Alike 4.0 International License.