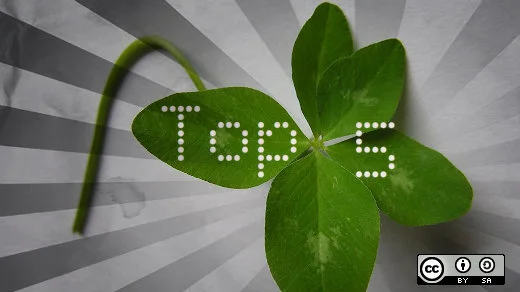 This week I talk about a classroom full of handmade 3D printers, open source at Netflix, and David Both on Linux, and more.
Subscribe to our YouTube channel to get our newest video uploads.
Top 5 articles of the week
#5 - Why open source and enterprise users are natural allies
Mike Bates founded HotWax Systems in 1997. Today, their CTO chairs the project management committee for Apache OFBiz and they employ a large number of core committers to the project. He shares how his company benefits by nurturing and supporting the Apache Software Foundation and by sharing product development efforts back out with the open source community.
#4 - 6 Arduino projects to play with on Arduino Day
Last Saturday was Arduino Day, and to celebrate we shared six Arduino projects for our readers to check out. Alex Sanchez started this article out with some fun facts: "A lot has changed since the first Arduino board arrived a decade ago. Today, the Arduino family has grown to include more than two dozen low-cost, open hardware boards and an active community of more than 250,000 tinkerers." 
#3 - Netflix has more than 50 open source projects
This is an interview with Semmy Purewal, a software engineer at Netflix. He will be speaking at the open source conference POSSCON this year about Netflix's open source projects; there's over 50 of them at the moment. You can GitHub page, and if you live in the Bay area, check out a NetflixOSS meetups. They're open to the public.
#2 - Writer on Linux philosophy opens up
We regularly spotlight our most dedicated writers on the site, and in this article we meet David Both. Most notable are his writings on Linux philosophy and his expert advice on installing Linux. You can get a full list of his favorite open source tools, and learn more about David, in this Q&A.
#1 - Michigan Tech course to build your own 3D printer
This is a great story about Michigan Tech's new course: Open Source 3D Printing. In it students learn how to build their own 3D printer, which they then build and use for to complete the coursework for the rest of the semester. How cool! You can imagine at 50 seats, the class fills pretty fast.
Jen leads a team of community managers for the Digital Communities team at Red Hat. She lives in Raleigh with her husband and daughters, June and Jewel.

This work is licensed under a Creative Commons Attribution-Share Alike 4.0 International License.