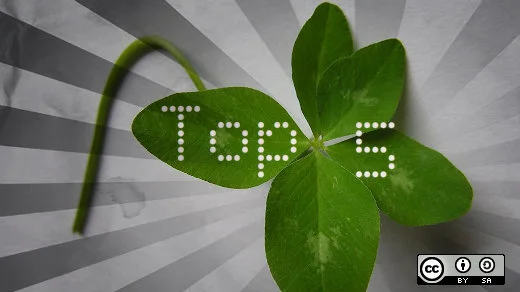 This week's Top 5 looks at Linux in the military, text editors, text tools, document tools, and Python and Raspberry Pi for education.
Top 5 articles of the week
5. What's your preferred text editor?
We kicked off this week with a poll asking: What's your preferred text editor? We have over 550 votes with vi in the lead and tons of comments of readers sharing their favorites, from Kate to Notepad++ to Sublime.
4. Linux provides career transition after military service
Chase Crum shares his Linux story with us as part of our My Linux Story series. He learned Linux as part of the United States Army, and later took positions as a Linux Engineer for companies like Dell and Sprint. Today he uses Fedora 22 and owes much of his life's success to a mentor, and to Linux. Read more about Chase's amazing story on the homepage.
3. 5 open source tools for taming text
Text is everywhere. And when unstructured text enters your field of view, do you know what open source tools to reach out to for things like sentiment analysis, topic identification, automatic labeling of content, and the like? Grant Ingersoll gives you the goods, plus a few books to check out for more background on text processing.
2. Python and Raspberry Pi in education
Ben Nuttall of the Raspberry Pi Foundation tells us that Python is the go-to language for most of their projects and activites. Find out why in this article.
1. 5 open source alternatives to Google Docs
New writer for Opensource.com, Tatiana Kochedykova covers five open source alternatives to Google docs. These are tools for writing, document collaboration, and more. If your team is looking for an open source tool to get a job like that done, use this article to find out more about Gobby, Etherpad, Firepad, OnlyOffice, and ownCloud Documents.
Jen leads a team of community managers for the Digital Communities team at Red Hat. She lives in Raleigh with her husband and daughters, June and Jewel.

This work is licensed under a Creative Commons Attribution-Share Alike 4.0 International License.