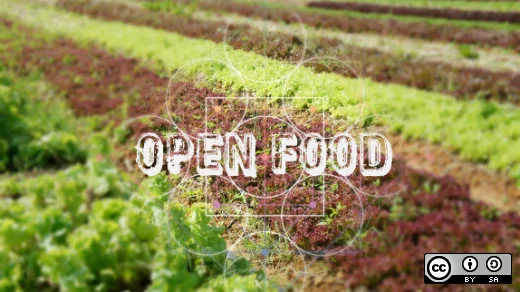 After starting his own farm in Missouri, Marcin Jakubowski quickly discovered it's an expensive business. The tools he needed to start and maintain a sustainable farm didn't exist, so he set out to design them himself.
Marcin published a collection of his open source designs, called the Global Village Construction Set, to the Open Source Ecology wiki. Soon, just as in open source software, others from around the world began to collaborate with him in designing these new machines.
According to the wiki, "Global Village Construction Set is a modular, DIY, low-cost, high-performance platform that enables fabrication of the 50 different industrial machines that it takes to build a small, sustainable civilization with modern comforts."
I reached out to Marcin to help get a better understanding of his work.
What got this whole thing started?
The whole thing started during the last year of my PhD program in nuclear fusion, where I discovered that I was useless—I was getting far removed from solving pressing world issues. Part of the thinking on open collaboration—a core value of Open Source Ecology—happened during my PhD work. I was not able to talk openly with researchers in other groups in my field for fear of idea theft. Thus, I questioned the amount of competitive waste that happens by not being able to engage in free exchange of information—even in our public institutions of higher learning. So as soon as I finished the PhD, I started a farm in Missouri.
I was interested in a civilization reboot experiment—what does it take to have a truly prosperous civilization without the competitive waste that leads us to war? I had no experience with farming, but knew that if I wanted to make a difference I would have to get some land, as that is the source of all human wealth.
Can we end world hunger with open hardware for agriculture?
One of our areas of endeavor is open source agriculture. Providing enough for everybody is not a question of production, but distribution. Open source machinery can definitely help with distribution by relocalizing production, putting control of natural resources back in the hands of communities, and regenerating our landscapes in the process.
Is there anything else like Open Source Ecology out there?
OSE offers a unique value proposition as an organized, long term effort for producing "open source blueprints for civilization." I consider Robert David Steele the thought leader pushing even further in his concepts of Open Source Everything.
How is the Global Village Construction Set already changing lives?
There are about two dozen replications of our machines around the world. To give a couple examples, two people in the U.S. are using our compressed earth block (CEB) press to build housing, and a group in Peru is using our tractor for excavation in a gold mine. At the same time, we have not reached viral replicability. The next milestones on our roadmap include viral replication of our machines and eradication of artificial scarcity by 2031.
If an open hardware developer is inspired by this interview, could they look you up and apply for a job today?
Yes, but not everyone would call it a "job." We are currently offering our Entrepreneur in Residence (EIR) program, where we develop replicable enterprises and run immersion workshops using our Extreme Manufacturing concept. EIRs propose an open source enterprise that we develop collaboratively and take to market. The revenue model typically involves a 50/50 revenue share from production workshops, where we develop social production as a viable enterprise model instead of factory production.
What else would you like to share with our readers about your vision for the future?
Our highest priority is developing open source product development techniques that allow product R&D to happen more efficiently by eliminating all forms of competitive waste. In the future, as problems become more complex, the preferred route for solving problems will be increasingly collaborative. Otherwise, problems become intractable. Hence, we see a positive trend for open source product development becoming the norm. Free exchange of information allows for integrated, systems-based solutions to be achieved more efficiently.
Regarding integrated design in the field of construction, OSE and partners will be collaborating on a Kickstarter campaign in a few months to kick off the Open Building Institute. The goal is to build affordable, state-of-the-art, open source, modular housing at a fraction of the market cost. To do this, we are using our open source machinery in the process, including CEBs stabilized with lime produced from local limestone. This would include the world's first carbon-negative cement production facility that we know of. This is a good example of how integrated design, open source machines, and collaborative processes come together to produce integrated solutions. To follow our progress, check us out on Facebook or sign up for our newsletter.
Educator, entrepreneur, open source advocate, life long learner, Python teacher. M.A. in Educational Psychology, M.S. Ed. in Educational Leadership, Linux system administrator.

This work is licensed under a Creative Commons Attribution-Share Alike 4.0 International License.