How will open source enable new possibilities for social and economic growth?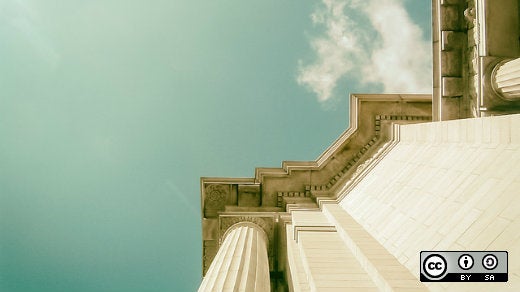 When people talk about open source, they generally think about open source technology and its myriad uses. However, as open source has moved from the fringe to mainstream acceptance, it has become about more than just the technology. We've seen a wider adoption of the open source way and its underlying principles—meritocracy, transparency, participation, communication, and collaboration—by more companies and organizations.
Learn about open organizations
Recently, Washington D.C.-based incubator 1776 and Red Hat brought together some of the top thinkers and innovators who are using not only open source technology, but also open source principles to create change in education and medical devices and spur innovation in government. The event, titled "The Power of Open," included policymakers, entrepreneurs, and technologists interested in learning more about the power of open innovation, open source principles, and how these principles are being used to help improve social issues, grow our economy, and make our country more innovative.
The panel was moderated by Evan Burfield, CEO of Union and co-founder of 1776. Joining Evan were four panelists:
As the Director of Venture, Innovation, and Engagement for the Department of Homeland Security (DHS), Molly's mission is to turn innovation and mission-matching into a scalable practice within the federal government. Molly shared that while DHS doesn't have a fear of failing when it comes to tech initiatives, they seem to have a fear of starting, and she recommends a start-and-adjust-as-you-go mindset. She advocates for teams to understand that transparency is as necessary as humility and that when you don't have all the answers, it's important to collaborate and work with industry.
Charlie Reisinger is the technology director at Penn Manor School District, a K-12 public school system in Lancaster County, Pennsylvania. Open source has become a way to empower students and prepare them for 21st-century careers. Whether through eschewing a typical high school curriculum and embracing the spirit of open source principles and offering a top-ranked agriculture program or through the school's innovative student-led IT help desk, Penn Manor embodies an open education philosophy. Additionally, students are learning that they don't have to go it alone, especially as it relates to their work on the IT helpdesk. Open source brings with it a community, and they are able to tap into the wisdom of the crowd. Charlie captures many of the open source initiatives happening at Penn Manor in his book, The Open Schoolhouse.
"When we talk about the power of open and sharing, it really does transcend what we can do in business—these are some great stories that certainly go beyond business," said Whitehurst.
Jon Schull, the founder of e-NABLE, leads a global network of volunteers who design open source 3D-printed prosthetics for children and underserved populations. In fact, open source is ingrained in everything e-NABLE does: New technologies and open collaboration bring affordable choices in prosthetics to the market. The organization allows people to share ideas, which it then shares with the world. The team at e-NABLE has also embraced a research and development model that includes users becoming designers to create different usable prototypes. For Jon, it's about the belief that the world of business is not the only way to think about how we can drive change.
In his role as CEO of Union and co-founder of 1776, Evan Burfield works with startups around the world, tackling important challenges in areas like education, health, energy, transportation, food, and financial services. These companies are poised to embrace open principles from the get-go and learned early that to grow and succeed they need to look to the broader community for advice and support.
Setting the tone for the event, Red Hat CEO Jim Whitehurst showed how embracing open source principles is central to not only the success of Red Hat but to any organization that wants to be on the cutting edge of innovation. He firmly believes in the value of open source technologies, and he also understands the role and importance of culture in helping organizations achieve greatness. When every corner of an organization adopts open source principles—even at the highest levels of the organization—it leads to better and faster generation of new ideas, creates an atmosphere of honesty, and encourages teams to think big.
"When we talk about the power of open and sharing, it really does transcend what we can do in business—these are some great stories that certainly go beyond business," said Whitehurst. "I highly encourage you to go to [Open Source Stories], where we have a whole series of examples of sharing and the power of collaboration, broadly, to solve all kinds of really interesting problems—they are really heartwarming; they will bring a tear without a doubt."
At a time when innovation rules and the "old way" of doing things is being tossed aside for something fresh and new, it was fitting that the power of open is being highlighted in Washington D.C. and will continue to rise and be recognized by government, policymakers, and policy influencers.
Matt Krupnick is Public Policy Director for Red Hat. Matt joined Red Hat in 2017 and is responsible for policy development and advocacy on the wide range of policy issues that have potential effect on the company or on open source technology.

This work is licensed under a Creative Commons Attribution-Share Alike 4.0 International License.
Download the Open Organization Guide to IT Culture Change
Open principles and practices for delivering unparalleled business value.