Take a look back at a few of the week's top articles.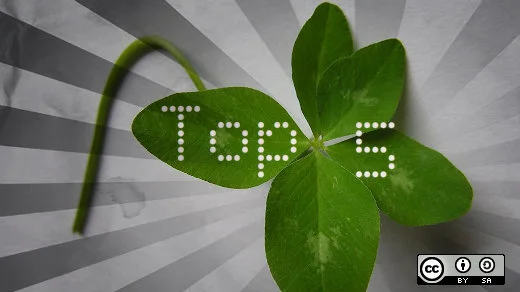 In this week's top 5, we take a look at the top 6 desktop email clients, the cp command, a DeLorean that runs Perl, and more. Ready? Let's get started!
Top 5 posts
Analytics geeks unite! Community moderator Scott Nesbitt shares four versatile web analytics tools for your business. Charts, graphs, and stats, oh my!
Enjoy this tale about the decision to adopt Linux when an older Windows machine started falling behind by author Michael Korotaev. This reminds me that I desperately need to do this for my mom's clunky desktop—the version of Windows shall remain nameless to protect the innocent.
OK, how radical is this? Does your ride have an in-dash computer written in Perl? Michael Conrad shares his signature hobby project, a computerized instrument cluster for his car, and this article will make you want to upgrade your in-dash experience. And be sure to check out his sweet custom license plate.
Community moderator Chris Hermansen shares how to streamline the backup and synchronize functions of the cp command. You'll definitely want this advice for your Bash utility belt.
Author Jason Baker asks us which open source desktop email client is our favorite and claims that desktop clients don't seem to be going away anytime soon. Don't worry, Outlook had a zero chance of winning this poll.
---
Celebrate our eight-year anniversary by voting for our People's Choice Award! Voting ends Wednesday, January 31.
Jason Hibbets is a Community Director at Red Hat with the Digital Communities team. He works with the Enable Architect, Enable Sysadmin, Enterprisers Project, and Opensource.com community publications.

This work is licensed under a Creative Commons Attribution-Share Alike 4.0 International License.
Find the perfect open source tool
Project management, business intelligence, reporting, and more. Check these popular projects.