I learned from my mistake and followed a path of opportunities to contribute to open source.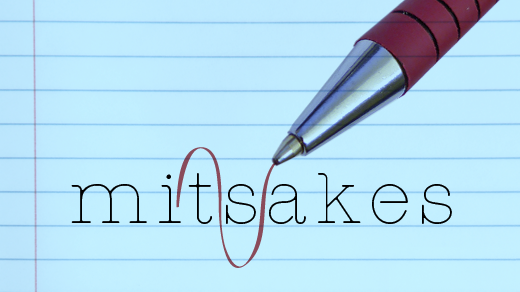 Although I'm only 20 years old, I've already had many opportunities to help build solutions for a better tomorrow. I've worked with open source technology, research publishing, media, and development. I have served as an administartor and mentor in Google Summer of Code, Google Code-In, and Google Season of Docs with Codeuino, Sugar Labs, Jboss Community, Terasology Foundation, and Open Collective. But my start in open source and technology was not very good.
A bad beginning
In 2014, when I was only 14, I decided to participate in the Google Code-In (GCI) contest. I didn't really know what open source and GCI were before I started, but I was desperate to get the Google swag (a t-shirt, hoodie, and digital certificate) and tried to win the contest by availing the grand prize winner slot. But I didn't have any experience in coding, so I ended up copying much of someone else's work, which resulted in a frozen email account from the GCI program manager and disqualification from the contest.
However, this failure taught me a valuable lesson. I learned because I messed up.
Sweeter steps
I spent about a year becoming better acquainted with open source software and technology. Then, in 2015, I took more steps to collaborate and learn by contributing to Sugar Labs' Turtle Blocks, which is "a Logo-inspired graphical 'turtle' that draws colorful art based on snap-together visual programming elements. Its 'low floor' provides an easy entry point for beginners. It also has 'high ceiling' programming, graphics, mathematics, and computer science features [that] will challenge the more adventurous student."
After making a lot of contributions to Sugar Labs, I officially became a member of the open source community's development and outreach teams. Contributing to this project also inspired me to start writing a book called Playing with Turtle Blocks.
In 2016, I founded the Codeuino community, a volunteer-driven non-profit open source social networking organization that wants to "change the way other communities use and create open source social-environment tools to better align with end-user expectations." I also started working on Coduino's Donut project, "an open source, feature-rich, highly flexible, and privacy-friendly social media platform built for community-oriented collaboration in a customized way."
A turning point
The next year, 2017, was a turning point for me when Walter Bender (founder of Sugar Labs and a former MIT Media Lab executive director) invited me to serve as a GCI mentor. I never expected that the program where I had learned a difficult lesson when I started out would give me another chance. Advising pre-university students in open source made me ecstatic to contribute.
It also helped me earn my next big opportunity in Google's open source programs, when I was invited to Google Summer of Code (GSoC) 2018 and to Google Mentor Summit 2018 in Sunnyvale, California, with full sponsorship. This was an awesome and exciting experience that I'll cherish for the remainder of my life. I especially enjoyed exploring the Bay Area and talking with Stephanie Taylor, Joshua Simmons, and other Google open source team members, who have been working tirelessly to make GCI and GSoC even better. Talking with like-minded people when I was the youngest mentor (at 18 years old) was an important experience for me.
At Google Mentor Summit 2018, I talked with a Google tech writer named Sarah Maddox and learned about the new Google Season of Docs program. I was fascinated by the idea of working on open source documentation. I was already a member of the Open Collective documentation team, and I convinced them to apply for it. We were selected, and I became an admin for Open Collective's Season of Docs. Working with our tech writer to refactor the docs was a great experience.
In 2019, as a team member of the Stanford Scholar Initiative, I was keen to explore and do research. This led me to work on some other exciting Codeuino projects under the JBoss Community in GSoC 2019. Our project aimed to improve and develop a new UI/UX module for Donut that enables new approaches for stakeholders across organizations to build consensus and implement processes with social networking. Donut also participated in GCI 2019 under the Terasology Foundation, and both of these helped the project enter a new development phase and gain new contributors.
Recently, I had the privilege of being interviewed by The Linux Foundation about Donut.
Already a great journey
Currently, I spend most of my time mentoring and administrating young-minded people across the globe for Google Summer of Code, Google Code In, Google Season of Docs, Rails Girls Summer of Code, Major League Hacking program, and The Linux Foundation's CommunityBridge Mentorship program.
At age 20, I have already worked with people like a vice president at The Linux Foundation and a former MIT director. I have the titles Open Source Research Strategist and Tech Diversity Community Management Specialist, and I am developing and improving computer-based technologies, systems, and solutions in advanced open source ecosystems. I help open source communities maintain good relationships with external communities and projects, organizing meetups and events, supporting outreach, and creating tools.
This has already been a great journey that commenced with making a mistake at GCI at the young age of 14. That taught me a good lesson and showed me a better path that has already given me great opportunities to contribute to open source.
I am a young open-source research strategist and tech diversity community management specialist, developing new, and improving existing, computer-based technologies, systems, and solutions in advanced open source ecosystems.

This work is licensed under a Creative Commons Attribution-Share Alike 4.0 International License.