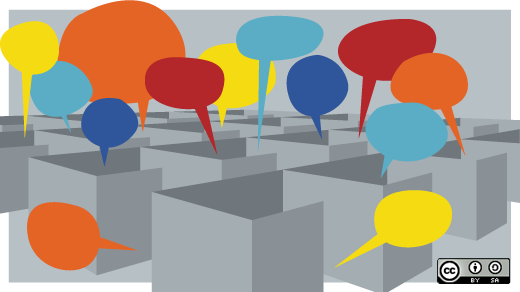 Office software suites offer a host of tools to help you get things done: email, a word processor, notepads, spreadsheets, as well as, presentation, finance, and publisher applications.
Which office suite was your first? Do you love or hate the one you're using now? From your experierce, how would you compare and contrast a proprietary suite to a free and open source one?
If you don't use a suite of office apps, all packaged nicely together, what tools to do you use in tandem to get work done? Would you say it's just as nice or better?
Opensource.com publishes stories about creating, adopting, and sharing open source solutions. Follow us on Twitter @opensourceway.

This work is licensed under a Creative Commons Attribution-Share Alike 3.0 Unported License.