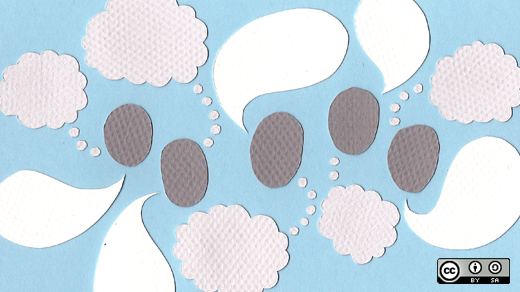 The National e-Governance Plan (NeGP) of the government of India strives to make all government services available to the citizens through the use of Information Communications Technology applications. The FUEL Project in an initiative to do just that; it provides linguistic resources needed for localization and included as a reference standard in the Best Practices For Localization of e-Governance applications in Indian Languages. Additionally, the Localization Portal of the government of India mentions FUEL as the best practice that has been developed for dissemination of information and providing basic localization tools and services.
The best practices document provides guidance for developers of e-Governance applications that enables support for national deployment, which is the responsibility of all content authors and relevant from the very start of development. The FUEL Project was included in the best practices guide after consistant collaboration for five years with the language community and organizations like Red Hat, C-DAC, and the Wikimedia Foundation, to name a few. Having an open project included in the Best Practice Guides for the government of India is a great success for the philosophy of collaborative innovation.
Sam Pitroda, iconic inventor and development thinker, as well as, Adviser to the Prime Minister on Public Information Infrastructure and Innovation (PIII) and Chairman of the National Innovation Council (NinC) in India, was a keynote speaker of the FUEL GILT conference last year. He said that FUEL is meaningful for developing software in local languages and that it will increase the speed of growth of local languages on computer. FUEL emphasizes setting a terminology standard so that the words used in translations remain correct and consistent preserving the sanctity of the context. FUEL's diagnosis of the consistency issues in translation reports is that using the same words repeatedly is extremely important.
When I joined Red Hat as a language maintainer for the Hindi language, I was struggling with the problem of inconsistency and standardization in localization. (Aside from Red Hat, I also coordinate several FOSS localization projects for the Hindi language; a language with a large population of speakers as well as many dialects and regional differences.) During community review meetups of localized projects, I found that we had to frequently go over terms like file, save, open, etc. For the simple word file, the community had been using more than five other words that had equivalent meanings. From this observataion, we decided we should create a system that standardizes the most commonly used terms; this idea gave life to the FUEL project. The name reflects how the program strives to meet the standardization of what we are calling Frequently Used Entries for Localization.
We feel that the problem of standardization is very complex, but applying FUEL is simple, convincing, and easy to adopt. A list of Frequently Used Entries for Localization can be helpful to solve a large part of the problem.
The FUEL Project was started in 2008, and we now have an active community wiki. During a FUEL Desktop Hindi Community Evaluation meetup, we discussed, built a consensus, and prepared the standard terminology for the source FUEL-desktop list. We released the FUEL-desktop community approved standard terminology in Hindi for public use. We have also developed these modules: FUEL-mobile and FUEL-web.
Alolita Sharma, Director of Engineering at Wikimedia Foundation, said that FUEL provides the "building blocks of localization."
Contributions to FUEL terminology modules can be done via platforms, like Translatewiki.net and Zanata, and is served through Web APIs. We are also working to create FUEL-cloud, FUEL-color, and more. Apart from community standardized terminology resources, FUEL now provides computer translation style and convention guides, translation assessment methodologies and matrix, complex text-layout rendering references system (UTRRS), including help documents for globalization, internationalization, localization, and translation (GILT) world.
Other language communities have also started joining in on the project. We held the same kind terminology evaluation meetup for the Marathi language, with the help of C-DAC. We also organized workshops for other languages, with the help of many different organizations and language communites.
Resources created by FUEL are now used by 55+ language communities and many organizations. Going forward, FUEL plans to enhance its terminology standards, Knowledge Base, Quality Assurance procedures, and language support. For localization, apart from translation tools and translators, FUEL makes terminology, style guides, translation assessments, and more available in one place.
Mahesh D Kulkarni, Associate Director and HoD, CDAC-GIST and Country Manager for W3C in India said that FUEL looks like a small thing, but the impact is very expansive. He added, "FUEL is completely aligned with the goal of language computing... Localization is not just not only doing translation, it is all about looking into the whole ecosystem and make the user feel like he or she is at home."
FUEL provides an open alternative to translators where there wasn't one before.
Satish Mohan, Director of Engineering at Red Hat and Fellow of the British Computer Society, said that FUEL provides a "platform of consistent and standardized base" in which to start with for open source localization.
---
View the complete collection of stories for Open Government Week.
Rajesh Ranjan, a language enthusiast - a social entrepreneur who loves to contribute in the FOSS world. He loves the way open source works. He likes the word 'community'. He respects voluntarism. He is associated with multiple projects and contribute mostly related to language computing.

This work is licensed under a Creative Commons Attribution-Share Alike 4.0 International License.