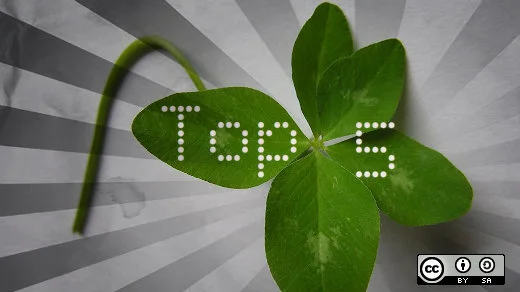 This week, Opensource.com began two new series. A couple from our OSCON speaker interview series made it into the Top 5 this week, but none quite hit the mark from our Mid-Year series. The Mid-Year series is comprised of some fun roundups, so here's the full collection for your reading pleasure. Bookmark these for later! You won't want to miss them.
Top 5 articles of the week
5. The job is not done until the documentation is complete
David Both, a long-time Linux user, explains a philosophy on documentation that has been drilled into his process by his best mentors over the years: "The job is not done until the documentation is complete."
4. Engineers at Etsy play by their own rules
In this interview with a senior engineering manager at Etsy, the leading handmade marketplace online, John Goulah tells us how Etsy uses techniques similiar to the open source way to improve their website, products, and communications within teams, and with customers.
3. New guides and tips for OpenStack
Jason Baker, our resident OpenStack expert, serves up his monthly roundup of new tutorials, guides, tips, and more for those interested in the open source cloud infrastructure, OpenStack.
2. The evolution of the big data platform at Netflix
Eva Tse manages the Big Data Platform team at Netflix and will be speaking at OSCON this year about how open source is being used to improve services at Netflix. In this interview with Nicole Engard, she also talks more about Netflix's open source tool Genie and how it's being used.
Aleksandar Todorovic is a student from Bosnia & Herzegovina studying IT Engineering. In this essay he shares his journey using Linux, that started after high school.
Jen leads a team of community managers for the Digital Communities team at Red Hat. She lives in Raleigh with her husband and daughters, June and Jewel.

This work is licensed under a Creative Commons Attribution-Share Alike 4.0 International License.