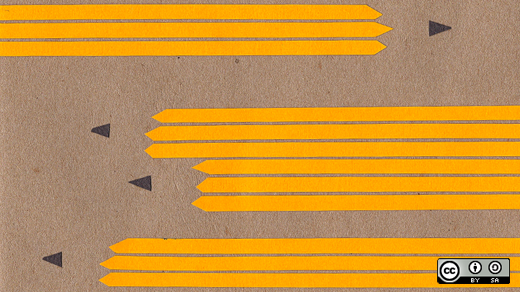 In 2014, the United States Bureau of Labor Statistics predicted that the IT industry in the US would grow by 18% before 2022; in software development, the increases ranged from 8% to 20%, depending on the type of development work. Rationally, we should expect that the trend won't just end in 2020; as our world becomes more and more connected, we move toward a global economy that is powered by information.
But where, one may ask, will we as a global workforce find the next generation of bright young programmers, hardware engineers, and system administrators? This is the problem being addressed—in part—by CoderDojo, an Ireland-based international organization of more than 700 coding clubs worldwide. By engaging young people ages 7-17 in informal, creative environments, independent clubs of youngsters can learn web and application development along with other opportunities to explore technology and learn what excites them. Volunteer adults lead the local clubs, called Dojos, and teams of mentors and helpers are working together to keep the Dojo active and healthy. The kids are usually referred to as Ninjas and can complete activities and earn belts as their skills grow, although most clubs are using color-coded USB bracelets to signify ranks.
Clever idea, right? But there's more good news: all of the things that the CoderDojo Foundation has learned about doing this—from educational curricula to organizational documents to promotional materials—are all available under a Creative Commons license on their community forums, called the CoderDojo Kata. A new push is being made to organize much of the curriculum into single-concept modules—Sushi Cards!—that can be printed on double-sided stock and laminated. The CoderDojo Kata also has links to online tutorials covering many technology subjects, including a variety of programming languages.
How I came to find out about this amazing work was through a friend in the Perl community, Prairie Nyx. Prairie has started developing a curriculum and sets of Sushi Cards for Perl 6, a new version of Perl that's hopefully being officially released later this year, near Christmas. When I asked her about it, she said, "Python is all the rage and people don't think to use Perl to teach beginning coding, but the Perl community is alive and well with experienced coders. With Perl 6 being a complete rewrite of the language, the best of Perl is most nearly the same, but a lot of things have been cleaned up and modernized. This is a chance for us to reset our evangelism for Perl to young audiences. If a young person comes to us not knowing anything about computer coding, we can teach them the right way to use the best language we know: Perl 6."
Prairie continues about her labor of love, "The Perl Sushi Cards are a data gathering effort, finding examples to be used to teach the next generation of programmers how to properly use Perl 6. But the final output will be a larger Perl Kata for the CoderDojo curriculum." The preliminary curriculum should be ready for use by the time Perl 6 is production-ready, which is expected late this year.
Kata resources already exist for several other languages, including Javascript, PHP, and Python. According to Prairie, the Sushi Cards and Kata tutorials concept could be extensible into any development language that might be useful for students to know. Additionally, tutorials already exist on Node.js, MySQL, Joomla, Git, XCode, and some basic LAMP stack system administration tasks.
If you're interested in learning more about the work of the CoderDojo movement, or how you can help, you can reach the main project site. The Perl Sushi project can be found on Facebook and Twitter at @PerlSushi.
Back to
School
This article is part of the Back to School series focused on open source projects and tools for students of all levels.
Ruth Holloway has been a system administrator and software developer for a long, long time, getting her professional start on a VAX 11/780, way back when. She spent a lot of her career (so far) serving the technology needs of libraries, and has been a contributor since 2008 to the Koha open source library automation suite. Ruth is currently a Perl developer and project lead at Clearbuilt.

This work is licensed under a Creative Commons Attribution-Share Alike 4.0 International License.