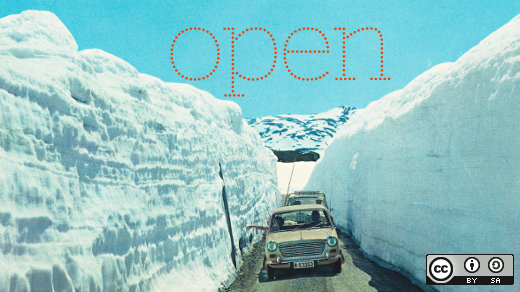 In this week's Top 5, we highlight how to keep your Linux system safe, open source chat apps, a new Linux story from our series, why Vagrant?, and how to earn respect as a leader from Red Hat CEO Jim Whitehurst.
Top 5 articles of the week
5. How to earn respect as a leader
In a post adapted from his new book, Red Hat CEO Jim Whitehurst explains how to earn respect as leader of an open organization
4. Vagrant: A powerful tool for configuring development environments
Programmer and 2015 All Things Open speaker Seth Vargo shares why developers may want to consider making virtualization tool Vagrant a part of their workflow in this interview with Seth Kenlon.
3. Linux doesn't get in my way
Chris Hermansen shares his Linux story for our series. Find out why he says Linux is a wonderful and powerful environment.
2. 4 open source alternatives to Slack for team chat
Need a team chat application as a part of your collaboration tool suite? Jason Baker does the research and gives us five open source chat applications that will help your team stay connected.
1. Keeping your Linux system safe
While most of the Linux community would agree that viruses don't affect Linux, there are some files affected by viruses and other malware. See how Don Watkins keeps his Linux system safe.
Honorable mention
Turning a Raspberry Pi into a portable streaming camera
Last Friday, Anderson Silva wrote about his experiments with the PiTFT touchscreen and Pi camera. His article is outside our weekly window, but it performed well last last week so we mention it here as an honorable mention to this week's Top 5.
Jen leads a team of community managers for the Digital Communities team at Red Hat. She lives in Raleigh with her husband and daughters, June and Jewel.

This work is licensed under a Creative Commons Attribution-Share Alike 4.0 International License.