In an open organization, the best kind of manager is the one that sets context and empowers others to do their best work.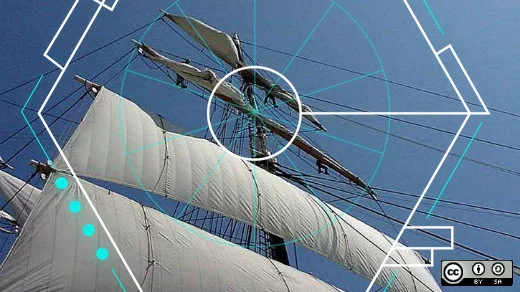 For this installment of the "Managing with Open Values" series, we met again with Allison Matlack, an Open Organization Ambassador, to discuss her experiences using open values to manage her team by empowering individuals and creating partnerships, so everyone can feel accountable for their work.
Learn about open organizations
Allison's unique perspective on management stems from a passionate focus on empowerment and using guidelines and accountability systems to help her team connect to their own intrinsic motivation. In fact, a few years ago, Allison and I were part of a group of associates trying to support and advance the concept of empowerment in our organization. As a specific open management practice, empowerment is important for her and her team, specifically because the nature of their work varies so much—each person needs to be able to make decisions about their work within specific guidelines.
The best kind of open source manager is an advocate-manager who sets the context, opens doors, ensures training and resources are available, and champions the career of the associate.
Using this technique means that the manager is not a "boss" but a partner, someone who provides guidelines, but then provides associates freedom within those guidelines. In fact, the best kind of open source manager, according to Allison, is an advocate-manager who sets the context, opens doors, ensures training and resources are available, and champions the career of the associate. They also provide safe situations in which their team can practice new skills or find opportunities to try out alternative roles. This kind of empowerment also applies to Allison herself, as she gets support and guidance from her leadership team to navigate her own responsibilities and role as a manager.
In the the interview, you'll also hear Allison brainstorm on:
How she wants to model her managerial style on a advocate-manager model and why
Empowerment as the result of managing with open values and inspiring team members to have freedom to work while considering the

context of the team (recorded in the charter),
scope (of role), and
business objectives (of organization and team)

The way her leadership team empowers her in her manager role
Tips on how to onboard remotely that help to empower new team members
Listen to the interview with Allison Matlack
Read the series
Heidi Hess von Ludewig researches networked workplace creativity from the systems perspective, which means that she examines the relationships of multiple elements within the workplace that influence how individuals and groups perform innovative and creative work.
Contributors

This work is licensed under a Creative Commons Attribution-Share Alike 4.0 International License.
Download the Open Organization Leaders Manual
The nature of work is changing. So the way we lead must change with it.