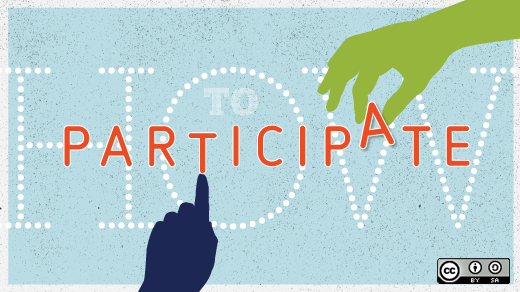 Last week we published an updated version of our participation section. We wrote a short post a few weeks ago about how we could make contributing to opensource.com an easier and more transaprent process. In the spirit of release early and often, the next version is now available.
If you want to write an article for opensource.com, design an image for illustration, or take a more active role as a commenter or contributor, we've compiled some info on all of these items.
You can find them in different areas around the site or at our participate link in the header. Here is the list of what's been updated:
More to say?
I think our community--that means you--has more to say. And I'm not talking about comments on articles and blog posts. I'm talking about the site and the community.
What else can we do to improve?
Is it clear how to contribute?
What else do you want to do on opensource.com?
Let us know. Post some ideas in the comments.
Jason Hibbets is a Principal Program Manager at Red Hat with the Digital Communities team. He works with the Enable Architect, Enable Sysadmin, Enterprisers Project, and Opensource.com community publications.

This work is licensed under a Creative Commons Attribution-Share Alike 3.0 Unported License.