We highlight vi-mode editing, Scratch, command shells, DIY smog sensor, and humanitarian efforts with open source.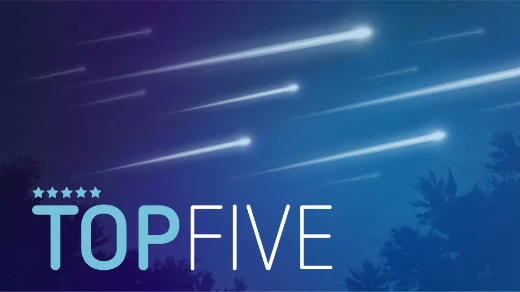 In this week's Top 5, we highlight vi-mode editing, teaching programming with Scratch, command shells, DIY smog sensors in Germany, and how to harness open source powers for humanitarian efforts.
Top 5 articles of the week
5. Open source job opportunities grow at crisis groups
Learn how you can use your open source skills to make a difference in the world. Kate Chapman talks about how open source powers can be used for good with emergency humanitarian situations and development opportunities across the world.
4. How to build a smog sensor with
A city in Germany is developing their own IoT sensors to measure air quality to help combat the smog problem. Heiko Rupp breaks down what's going on in Germany to combat air pollution and how you can even build one of your own.
3. Which Linux command shell do you prefer?
Linux command shells are almost as hot of a topic as text editors among Linux users. This week, we asked Opensource.com readers which command shell they preferred. What did over 1600 of you say?
2. Is Scratch today like the Logo of the '80s for teaching kids to code?
Teach your kids or students about programming with the turtle and the cat. Anderson Silva shows us how this small side project from MIT mirrors the same effect Logo had on early programmers of the 1980s.
1. Using vi-mode in your shell
Get an introduction to using vi-mode for line editing at the command line. Fedora contributor Adam Miller teaches you to borrow vi key bindings to use inside of your command shell.
Honorable mention
How to write a web service using Python Flask
What if you could write your own web services? Tom McLaughlin gets you started with this tutorial.
Justin W. Flory is a creative maker. He is best known as an Open Source contributor and Free Culture advocate originally from the United States. Justin has participated in numerous Open Source communities and led different initiatives to build sustainable software and communities for over ten years.

This work is licensed under a Creative Commons Attribution-Share Alike 4.0 International License.