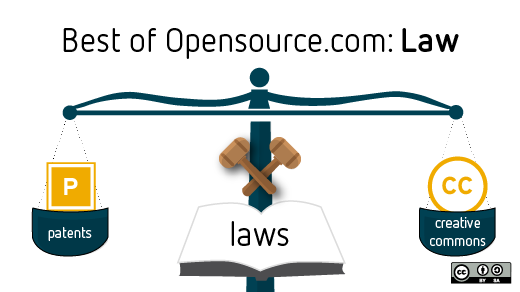 While reviewing the most-read articles on legal topics in open source on Opensource.com this year, I was reminded of the old maxim: The more things change, the more they stay the same. Readers recognize that the problem of patent trolls is certainly not new, and the Supreme Court hasn't solved it, but creative legislative solutions to address it remain interesting.  
In addition to reading about how to resolve vexing abstract problems, articles on more practical topics were also popular, such as the nuts and bolts of hardware licensing, legal writing style tips, and real-world experience dealing with IP issues.
Finally, readers were (unsurprisingly) attracted to an article on the cutting-edge issue of the first instance of a court addressing GPLv3.
Looking ahead to 2016, patent reform is probably unlikely in an election year, but hopefully creative minds will continue to give us other new weapons to fight patent trolls.
Top 5 open source in law articles in 2015
At Red Hat, David is responsible for managing the company's on-going defense in patent litigation, including evaluating and addressing threatened patent assertions. He is also responsible for advising Red Hat's leadership regarding its financial exposure from patent assertions.

This work is licensed under a Creative Commons Attribution-Share Alike 4.0 International License.