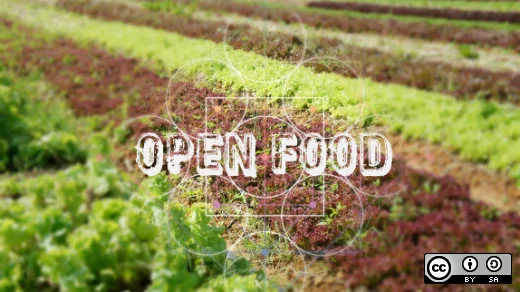 Open Food Week on Opensource.com
Starting on November 17, we will run stories from the open food community about how people are using open source software and methods to improve farming, food, and agriculture systems.
Our planet is currently inhabited by 7 billion people. We believe open source holds a key to building better hardware, methods, and systems to help us grow, harvest, and share food with each other—right where we live, and on a greater scale, with our global neighbors. Out of the sharing economy and the labors of love of open source communities have come innovative ideas that we need today and will need into the future for our food systems.
This coming week, share and read our Open Food Week stories with your friends. Sharing in the open is how we can help others discover the power of an open source world.
Open Food Week collection
Linux for lettuce by Lisa M. Hamilton
The legal and emotional journey the Open Source Seed Initiative took to "free the seed."
Jen leads a team of community managers for the Digital Communities team at Red Hat. She lives in Raleigh with her husband and daughters, June and Jewel.

This work is licensed under a Creative Commons Attribution-Share Alike 4.0 International License.