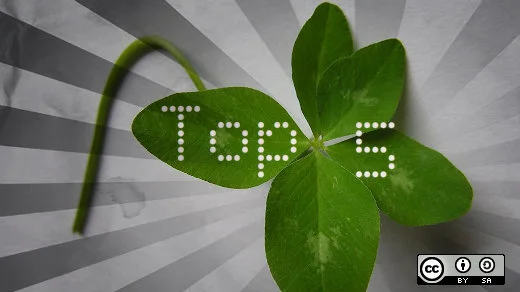 In this week's Top 5, our readers loved stories about LibreOffice 5, Priyanka Nag's My Linux Story, a tutorial for the KDE file manager Dolphin, patent trolls, and our interview with Jerome Petazzoni of Docker.
Top 5 articles of the week
5. Docker containers and the next generation of virtualization
In this interview, Jerome Petazzoni of Docker explains how one can manage storage for Docker containers and how to make data move with Docker containers.
4. The patent troll problem is not a new one
David Perry of Red Hat explains why it's time to fix patents in this informative article with highlights from legal entities, journalists, and pop culture.
3. A comprehensive guide to Dolphin, a KDE file manager
David Both, a long time Linux user, takes us on a deep dive through Dolphin, KDE's default file manager, with this comprehensive tutorial.
2. I fell in love with Linux while compiling a kernel
Technical writer Priyanka Nag shares her Linux story for our My Linux Story series.
1. LibreOffice community achievements
LibreOffice plays an important function in the world. One that spans beyond the mere function of an office suite. Writer Jono Bacon looks back at how LibreOffice got started and at how far the community has come.
Honorable mention
Jen leads a team of community managers for the Digital Communities team at Red Hat. She lives in Raleigh with her husband and daughters, June and Jewel.

This work is licensed under a Creative Commons Attribution-Share Alike 4.0 International License.