Take a look back at the week's best articles.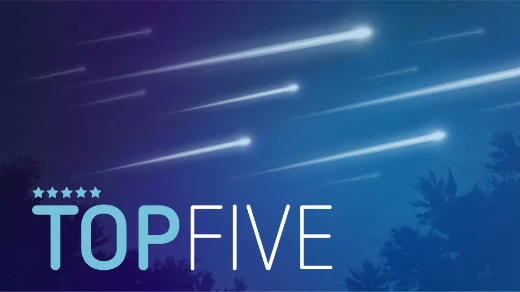 This week we look at five ways open source can strengthen your job search, the best open source tutorials of 2017, and more.
Top 5 articles
Sophie Polson, a senior at Duke University, wants you to know that whether you're a seasoned member of the tech community looking for a new challenge or a recent graduate looking for your first job, contributing to open source projects can be a great way to boost your attractiveness as a candidate.
Community moderator Scott Nesbitt writes that a well-written tutorial is a great supplement to any software's official documentation. It can also be an effective alternative if that official documentation is poorly written, incomplete, or non-existent. Do you have a favorite tutorial published by Opensource.com in 2017? Feel free to share it with the community by leaving a comment.
Amjith Ramanujam is the creator of pgcli and mycli. In this article, he provides a step-by-step introduction to mssql-cli, a cross-platform command-line client for SQL Server. It's a complete package with modern features such as auto-completion and syntax highlighting.
Thomas Steinborn, director of product management at Talend, brings us this fascinating look at the future of DevOps. DevOps in multi-cloud will leverage the developer's creativity and imagination to innovate in an endless and seamless stream.
Community manager Jason Hibbets wants you to know that in 2017, Opensource.com published more than 1,000 articles and welcomed more than 200 new writers. He looks back at some reader favorites from 2017. He picked the top 22 articles and selected the top five resources we've added to the site this year.
Educator, entrepreneur, open source advocate, life long learner, Python teacher. M.A. in Educational Psychology, MSED in Educational Leadership, Linux system administrator, Follow me at @Don_Watkins . Mastodon ID

This work is licensed under a Creative Commons Attribution-Share Alike 4.0 International License.