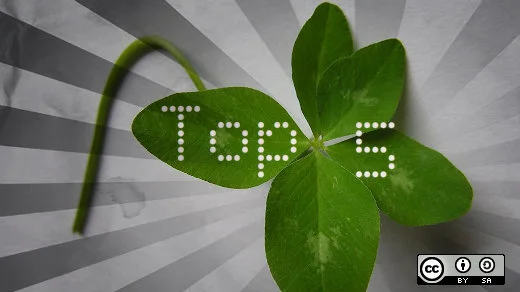 This week I talk about the future of password alternatives, open source tools for research, and the Internet of Things, and more.
Subscribe to our YouTube channel to get our newest video uploads.
Top 5 articles of the week
#5. Students compete for a chance to have their Raspberry Pi code run in space
Ben Nuttall does development and outreach at the 
Raspberry Pi Foundation
and in this new column he begins by telling us about a trip to the International Space Station for six months by British ESA astronaut Tim Peake. What's super special about this trip is he's taking two Raspberry Pi computers with him! Read more about what he plans to do with them in this article.
#4. Networking in the cloud is changing
Regular writer Matt Micene interviews Valentina Alaria, head of product and solutions marketing for PLUMgrid, a cloud networking provider. As part of the OpenStack Live conference next week in Santa Clara, California, she'll be delivering a three hour tutorial on OpenStack networking architecture and concepts, along with her colleague Faan DeSwardt.
#3. A better Internet of Things through open source culture
Gordon Haff writes about the parallels between open source culture and the growing community around the Internet of Things. Principles like those of the open source way, but especially breaking down silos. Read more on how this is vital to the growth of IoT.
#2. 4 new tools for scholarly research
Joshua Holm knows about the digital humanities. And in this article that is part of his series on the subject, he brings us four open tools we should know for doing academic research today.
#1. Has the time come to kill the password?
In this interview, Scott Nesbitt talks to Jonathan LeBlanc of PayPal about how to replace the dreaded password with something more secure and easier to use.

Jen leads a team of community managers for the Digital Communities team at Red Hat. She lives in Raleigh with her husband and daughters, June and Jewel.

This work is licensed under a Creative Commons Attribution-Share Alike 4.0 International License.