Working openly means admitting when we've made mistakes. What would you do differently if you could?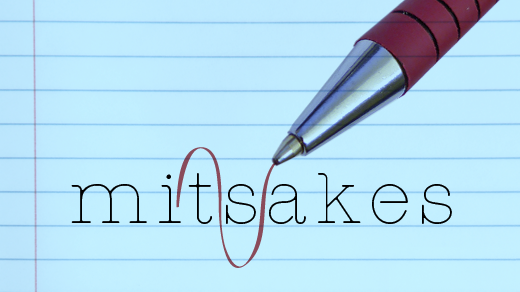 I don't claim to be a career expert, but I have noticed some important career mistakes many people make (some I've made myself!). These mistakes span how we approach our career growth, balance our careers with the rest of our lives, and the make the choices we do on a day to day basis.
Learn about open organizations
In the latest episode of my Open Organization video series, I delve into 10 of the most important career mistakes people tend to make:
1. Taking a job mainly for the money and package

2. Only focusing on the now

3. Not challenging yourself

4. Always hanging with the same crowd

5. Burning bridges

6. Staying in your comfort zone

7. Giving in to imposter syndrome

8. Neglecting your family, friends, and interests

9. Neglecting your health and your fun side

10. Developing an ego
I not only deconstruct each of these mistakes, but also explain why each is a problem. I'll also discuss how you can not just prevent these mistakes but use but turn their negative effects into positive consequences and opportunities for a more fulfilling and balanced career.
Of course, these aren't the only 10 mistakes out there. Which ones would you add to the list? And how might embracing open principles help us avoid them?
Watch previous episodes
Jono Bacon is a leading community manager, speaker, author, and podcaster. He is the founder of Jono Bacon Consulting which provides community strategy/execution, developer workflow, and other services. He also previously served as director of community at GitHub, Canonical, XPRIZE, OpenAdvantage, and consulted and advised a range of organizations.

This work is licensed under a Creative Commons Attribution-Share Alike 4.0 International License.
Download the Open Organization Definition
Now with full-color illustrations