Git, Linux, and Python articles made it into our top 10 list for April 2-8.
221 readers like this
221 readers like this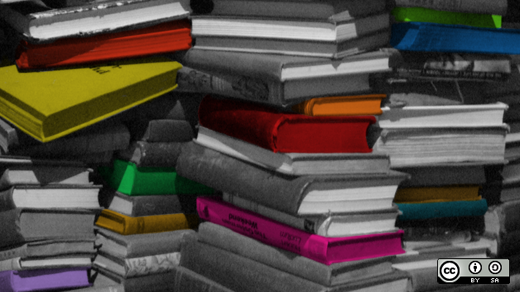 Git turned 13 on April 7, and we celebrated with 13 Git tips. Keep reading for the full list of reader favorites from April 2-8:
2017 Open Source Yearbook
Our third annual open source community yearbook rounds up the top projects, technologies, and stories from 2017.
Call for articles
We want to see your Java article ideas. Send article proposals, along with brief outlines, to rikki@opensource.com.
Stay up on what's going on with Opensource.com by subscribing to our highlights newsletter.
Check out the editorial calendar for a preview of what's ahead. Got a story idea? Send us a proposal!
All Things Open and LISA18 CFPs now open
Every year a bunch of our community moderators and writers join the Opensource.com editorial team in Raleigh for All Things Open. We look forward to seeing so many friends and making new ones at this affordable event, which attracts a great mix of speakers and topics, exhibitors, and attendees. The call for talk proposals is open until April 24th. If you want feedback on your talk idea, drop into our #opensource.com Freenode IRC channel—often our moderators, editors, and writers are hanging out and eager to help.
The CFP for LISA18 also opened recently, and Brendan Gregg (Netflix) and I will co-chair this year's event, which will be held Oct 29-31 in downtown Nashville. Do you have something to say about the present and future of Ops? If so, send in your talk proposal by May 24th. Follow LISA on Twitter to stay updated on deadlines and announcements. If you have questions or feedback, contact us at lisa18chairs@usenix.org.

This work is licensed under a Creative Commons Attribution-Share Alike 4.0 International License.