Block ads with pi-hole, build your own NAS, meet the B+ and A+, and more.
240 readers like this
240 readers like this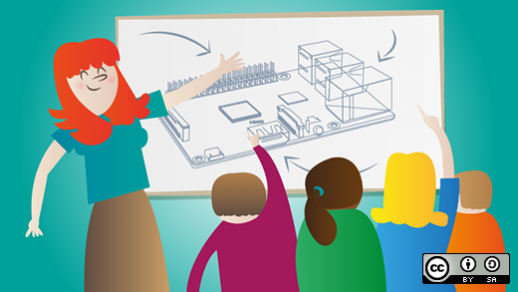 2018 was a great year for Raspberry Pi . The community celebrated our sixth birthday by coordinating 150+ community-led Raspberry Jam events around the world (coming up again for our seventh birthday), and launched some new products, including the Pi 3 Model B+ and Model A+, as well as a TV HAT and PoE HAT.
Of course, the Opensource.com community has had the pleasure of reading some great articles about its favorite single board computer. Enjoy these top projects, stories, and more.
Top 10 Raspberry Pi stories of 2018
Ben is a software engineer for BBC News Labs, and formerly Raspberry Pi's Community Manager. He's into Linux, Python and all things open source! Follow Ben on Twitter @ben_nuttall.

This work is licensed under a Creative Commons Attribution-Share Alike 4.0 International License.
Are you new to open source?
Browse our collection of resources.