What was the best gift you received as a sysadmin? Take our poll and check out some gift ideas for Sysadmin Appreciation Day.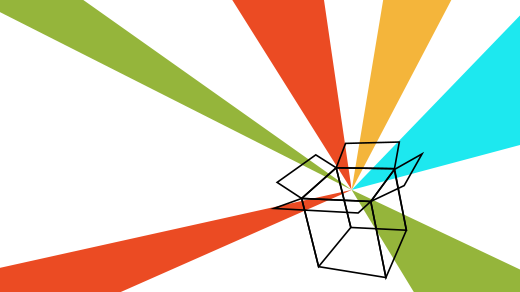 Sysadmin Appreciation Day is coming up this Friday, July 26. To help honor sysadmins everywhere, we want you to share your best gift ideas. What would be the best way a team member or customer could show their appreciation for you? As a sysadmin, what was the best gift you've ever received? We asked our writers the same question, and here are their answers:
"Whilst working in the Ubuntu community on Edubuntu, I took it upon myself to develop the startup/shutdown sound scheme, which became the default in Ubuntu for, from what I can understand, the next decade. Whilst people had a love-hate relationship with my sound scheme, and rightly so, I had a love-hate relationship with my sound card during the development.
At the time I had recorded all my sound samples using one sample rate, but my new sound card, as my motherboard had exploded a few days earlier, did not support it. I had two choices, resample all my samples (which I didn't really want to do) or buy a new sound card.
After discussing my displeasure at the choices I faced in one of the Ubuntu channels, a very kind member of the community told me they would be happy to purchase a sound card for me, in thanks for all the work I had done on the sound scheme. However, I was not prepared for what showed up.
I had expected a run-of-the-mill, entry-level sound card that would get me through the difficulties. I received an M-audio Delta 1010, a truly amazing beast of a sound card which I joyfully used for many years after. Hands down the BEST gift I've received in appreciation of my Open Source efforts ever!" ⁠—Pete Savage
"Best gift: time off." ⁠—Chris Short
"At my very first job, the CTO would hand out little 1-inch plastic pelicans if you did a good job at something. And a gold-painted plastic pelican if it was an outstanding job. He only did it for a year, I think he probably ran out of pelicans. It was a small thing, but it was nice to have a little token to say 'Thank you.' And it was a conversation starter at work: 'You got a pelican. What did you do?'" ⁠—Jim Hall
Take our poll or let us know your own gift idea by leaving us a comment. If you are still looking for ideas, be sure to check out our favorite sysadmin snack poll, too!
Lauren is the managing editor for Opensource.com. When she's not organizing the editorial calendar or digging into the data, she can be found going on adventures with her family and German shepherd rescue dog, Quailford. She is passionate about spreading awareness of how open source technology and principles can be applied to areas outside the tech industry such as education and government.
Contributors

This work is licensed under a Creative Commons Attribution-Share Alike 4.0 International License.