Here's what we were reading last week.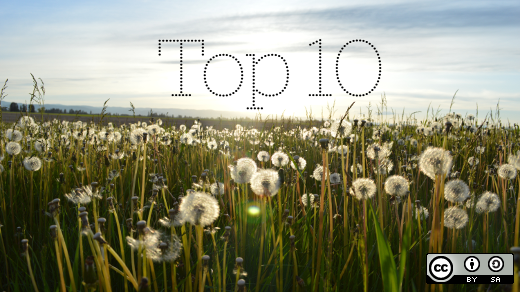 I'm filling in for this weeks top 10 while Rikki Endsley is attending LISA 18 in Nashville, Tennessee. Our team is still coming off the high from seeing so many of our communtiy members last week at All Things Open in Raleigh, North Carolina. What a great time! Let's dive right into this weeks top 10.
2018 Open Source Yearbook
The 2018 Open Source Yearbook launches soon. Do you have an idea for an article? Send them our way. Download past yearbooks to learn more:
Stay up on what's going on with Opensource.com by subscribing to our highlights newsletter.
Weekly top 10 (October 22-28)
Here are our most popular Opensource.com articles from the past week:
Jason Hibbets is a Community Director at Red Hat with the Digital Communities team. He works with the Enable Architect, Enable Sysadmin, Enterprisers Project, and Opensource.com community publications.

This work is licensed under a Creative Commons Attribution-Share Alike 4.0 International License.