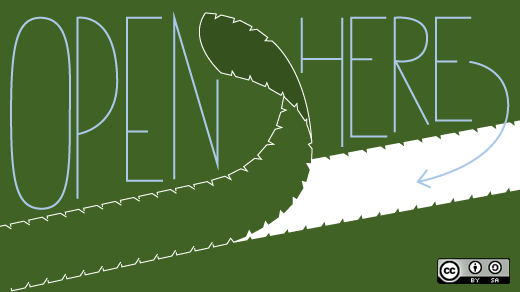 My experience tells me there are a lot of people interested in trying open source, but they don't know where to start. And the perception that you have to write code to contribute to is a barrier to that curiosity. So, I've outlined 10 ways that anyone can get started with open source—no code writing involved.
I welcome your ideas and additions, there are without a doubt more than 10 ways—let's get started.
10 ways to start using open source
Fact is, there are so many ways to get started with open source. Do you remember how you got started? Share your story about your first open source experience or how you introduced someone to open source.
---
This post has been translated into French. Merci FramaBlog.
Jason Hibbets is a Community Director at Red Hat with the Digital Communities team. He works with the Enable Architect, Enable Sysadmin, Enterprisers Project, and Opensource.com community publications.

This work is licensed under a Creative Commons Attribution-Share Alike 3.0 Unported License.