April 2015 report for Opensource.com
Highlights and editor's picks: April 2015 report
Subscribe now
Get the highlights in your inbox every week.
March was a record-breaking month for Opensource.com, with 629,909 page views and 369,508 unique visits. We published 84 articles including 11 posts during our Open Source in Education week.
Highlights
We had 67% of the content published on the site come from the open source community, continuing our trend of more than 60% of our contributions from the community for the fifth month in a row.
We had 26 new authors and 32 previous contributors (staff included) in March.
Our What is open source? page maintained the #1 position in organic search results and generated 21,259 page views. For the fourteenth month in a row, the top article was Top 5 open source project management tools in 2014, written by one of our community moderators. It continues to get steady search traffic and was the most visited page on the site with more than 36,892 page views.
We published a new version for Top open source project management tools in 2015 that brought in almost 13K views. We have 12 moderators in our Community Moderators program, and they contributed 20 articles in March (24% of our published content), in addition to being a huge help with our social media support and syndication efforts.
Get involved
Share your story and see our 2015 editorial calendar for writing opportunities. For example, we're looking for contributors to our recurring columns, such as Apache projects, DevOps, open hardware, Humanitarian Free and Open Source Software (HFOSS), content management, and more. We also need writers for our themes, such as Beginners to Open Source, Open Source in Education, and speaker interview series. 
Do you have an open source community story to share? In March, Daniel Duris, author of WhiteBikes gets start in Slovakia, dreams of a city near you, emailed us after his article ran. He said he's already heard back from several readers who want to learn how to launch an open source bike share system in their own communities. We love hearing these success stories. Send us yours.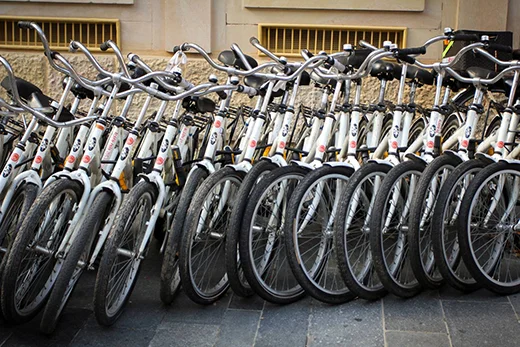 Editor's picks
We received lots of great stories in March, and here are a few of our favorites you don't want to miss:
Top 10 articles (ranked in March, published all time)
Top 10 articles (ranked and published in March)