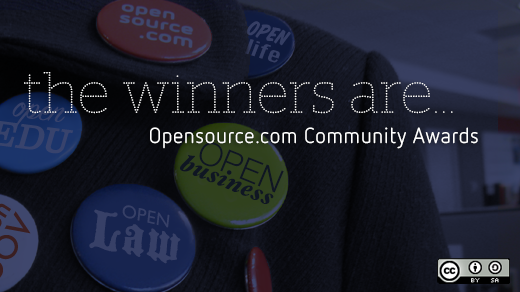 Every year, Opensource.com awards people from our community who have excelled in contributing and sharing stories about open source. These stories reflect how we use open source in our everyday lives as well as how it helps us to build a better world and future with technology.
We like to celebrate our anniversary by thanking our commuity members that make this possible. To say thank you, we present the winners of the following categories for the 2016 Opensource.com Community Awards.
Click on each winners' name to see a collection of their articles on Opensource.com.
---
People's Choice Awards
Recognizes the community's favorite contributors from 2015. Voted on by the community.
Emma Irwin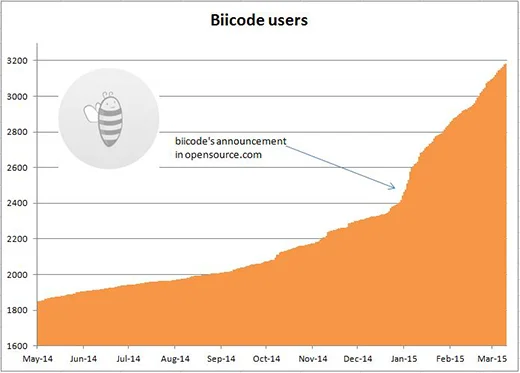 Emma is the Community Education Lead at Mozilla. In 2015, she interviewed with Jen Wike Huger about Mozilla's involvement in the Open Source Day codethon at the Grace Hopper Celebration of Women in Computing conference, and she wrote Mozilla cares for community with educational resources.
Elizabeth Joseph

Elizabeth is an systems administrator at HP working on the OpenStack Infrastructure team, which runs the fully open source infrastructure for OpenStack development. In 2015, she wrote 10 entry points to tech (for girls, women, and everyone) and The benefits of building an open infrastructure.
Stu Keroff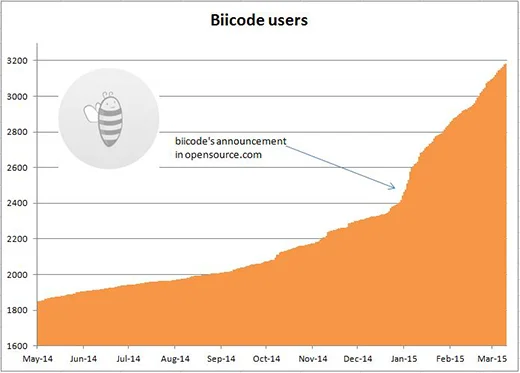 Stu is a middle school social studies teacher at Community School of Excellence, a Hmong charter school in Saint Paul, Minnesota. He leads a group of students called The Asian Penguins who take on projects aimed at improving people's lives through the power of open source technology. In 2015 he wrote Asian Penguins middle school Linux club inspires community and Diversity enriches middle school Linux user group.
Heather Leson
Heather is a technology and community builder for global open source projects. As the program manager of social innovation for the Qatar Computing Research Institute, she supports numerous projects for humanitarian software deployments. In 2015, she wrote 11 ways to get involved with Humanitarian FOSS and Visualizing flux: Time travel, torque, and temporal maps.
Reader's Choice Awards
Recognizes the community's favorite articles from 2015. Voted on by the community.
Best Interview Awards
Recognizes the community's favorite interviews from 2015. Voted on by the community.
Moderator's Choice Award
Recognizes a member who has made a big difference in the community. Voted on by the Community Moderators. This year we have two recipients.
Nicole C. Engard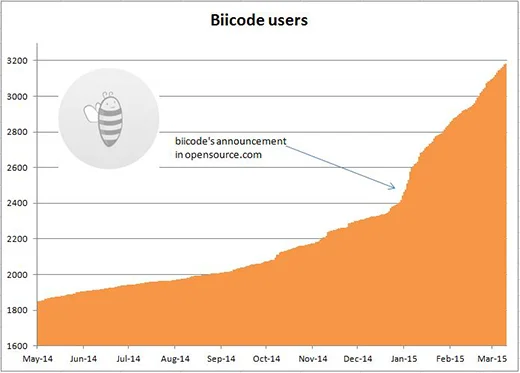 Nicole is the Vice President of Community Outreach at ByWater Solutions. In her over ten years in libraries she has dedicated herself to educating librarians about technologies both on her site web2learning.net and in person with a focus on open source.
Charlie Reisinger
Charlie is a K12 EdTech veteran and the IT Director for Penn Manor School District in beautiful Lancaster County Pennsylvania.
Emerging Contributor Awards
Recognizes new contributors to the Opensource.com community. Selected by the Opensource.com team.
Alicia Gibb
Alicia founded the Open Source Hardware Association (OSHWA) and is a member of the Defensive Patent License Board and the Open Source Ecology Board. In 2015, she shared her story in an interview with Don Watkins. She also wrote about embedding open hardware into cakes (and more!) in Betty Hacker embeds open hardware electronics into cakes and for our 2015 Open Source Yearbook with 3 open hardware projects for beginners.
Chris Hermensen
Chris is an avid Linux-user and spent his career in data analysis. In 2015, he shared his Linux story with us, as part of our My Linux Story series, and went on to write feverishly from there on his adventures with Linux and music. Three of his articles were published in November 2015 and two in January 2016.
Laura Hilliger

Laura joined the Opensource.com community in September 2015, when she became an Open Organization Ambassador. Through sharp and timely dispatches from the field, she's provided our community with numerous insights into the challenges of becoming a change agent. Laura is currently working to help Greenpeace International become an open organization.
Miriam Kiran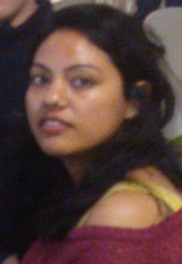 Miriam is a PhD in co-evolutionary learning and optimization who joined the Opensource.com community in September 2015, when she penned back-to-back guides for introducing students to open source development and big data processing.
Tatiana Kochedykova

Tatiana is a technical writer and translator at Latvia-based Ascensio System, SIA. In 2015, she offered our readers valuable guides to various open source tools, including 6 open source tools to help educators stay organized and 5 open source alternatives to Google Docs.
Joshua Pearce

Joshua is a professor at Michigan Tech who's currently studying solar energy solutions. In 2015, he explained how he teaches students to build their own 3D printers and gave us all the materials we needed to start building our own. We've also appreciated his insightful comments on contirbutions from other community members.
Michael Taggart
Michael is an educational technologist, writer, and sometimes programmer. In 2015, he wrote his first article for Opensource.com about why teachers should use Python in the classroom and how to get started. This year he contributed to our Getting Started in Open Source series with how educators can use Git in the classroom.
Charles Vickery
Charles is Community Manager at Sourcegraph), a project he first explained to our community in April 2015. Since then, he's written about helping open source communities thrive, and offered some tips on becoming a Docker contributor.
John Weiksnar

John is a Drupal guy. In 2015, he came to us with a series of interviews he conducted with speakers while at DrupalCon Los Angeles. We began rolling them out in July, and by October we'd published 8 fantastic interviews on various topics related to using the Drupal CMS.
Reynold Xin
Reynold is a Project Management Committee (PMC) member of Apache Spark and helped organize ApacheCon NA 2015. In 2015, he wrote about how Databricks set a new world record for sorting 100 terabytes (TB) of data, or 1 trillion 100-bytes, in 23 minutes with open source software. He also wrote about Spark's new DataFrame API and answered our questions about Apache Spark for our event series.
Jason Hibbets is a Community Director at Red Hat with the Digital Communities team. He works with the Enable Architect, Enable Sysadmin, Enterprisers Project, and Opensource.com community publications.
Contributors

This work is licensed under a Creative Commons Attribution-Share Alike 4.0 International License.