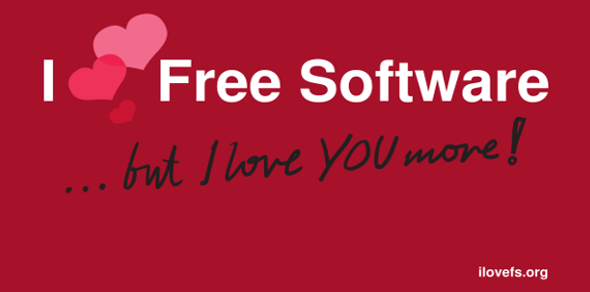 I like to think of every day on Opensource.com as I love Free Software Day, but we couldn't miss celebrating the official I love Free Software Day 2016, too. Granted, the official day to say "thank you" is on February 14th, so we're showing our love a little early to make sure you don't miss it.
The Free Software Foundation Europe site explains what I love Free Software Day is all about, saying, "We should not underestimate the power of a simple 'thank you' to motivate Free Software contributors in their important work for society. The 14th of February (a Sunday this year) is the ideal day to do that."
Participating in the #ilovefs campaign is easy. For example, on February 14th, use the #ilovefs tag when you upload "I love Free Software Day"-related videos and images on social media or on blog posts, or reach out to your favorite contributors and give them a personal thanks. Visit the I love Free Software site for more suggestions.
In the spirit of the occasion and on behalf of the Opensource.com team, I'd like to thank:
Our community moderators and columnists:
Our advisors:
Our writers
Our colleagues
Our amazing international community of readers and contributors
And the countless people behind the free software stories we cover, including the developers, documentation writers, designers, project managers, community evangelists, testers, bloggers, and project community members.
Best wishes for a happy I love Free Software Day 2016 and Valentine's Day from Opensource.com.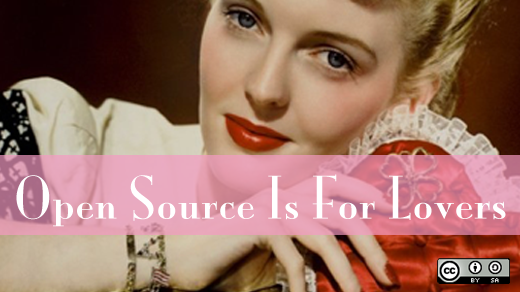 Rikki Endsley is the Developer Program managing editor at Red Hat, and a former community architect and editor for Opensource.com.

This work is licensed under a Creative Commons Attribution-Share Alike 4.0 International License.