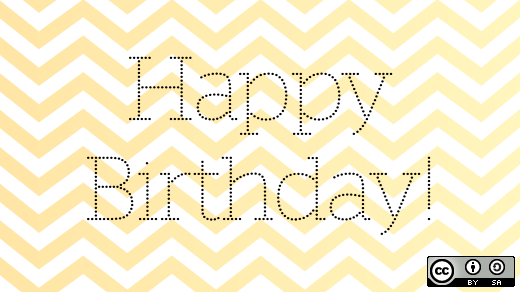 On our lucky 7th birthday, the Opensource.com team decided to get visual.
First, a big THANK YOU to our entire community of readers, contributors, advisors, moderators, columnists, and more. Without you, none of this would be possible. We are in constant awe of what you share with us, and honored to be a storytelling platform for the open source community. In 2017, we hope to reach even larger, broader audiences with powerful stories of "open."
In addition to celebrating our birthday today, we're launching our 2016 Open Source Yearbook! The yearbook rounds up the top projects, technologies, and stories from 2016. Get your free download.
Visits and page views
Since our first day on the job, on January 25, 2010, we've grown a lot.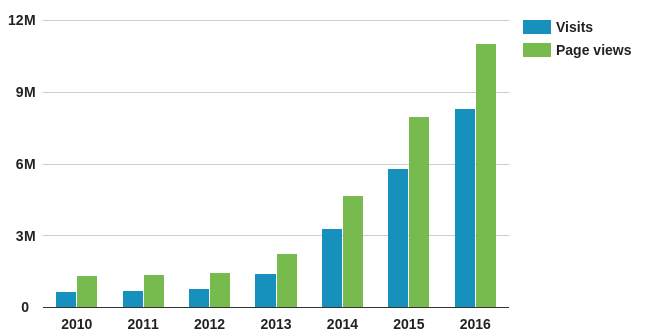 Reader snapshot
Our readers used these browsers, platforms, and operating systems to connect with us in 2016.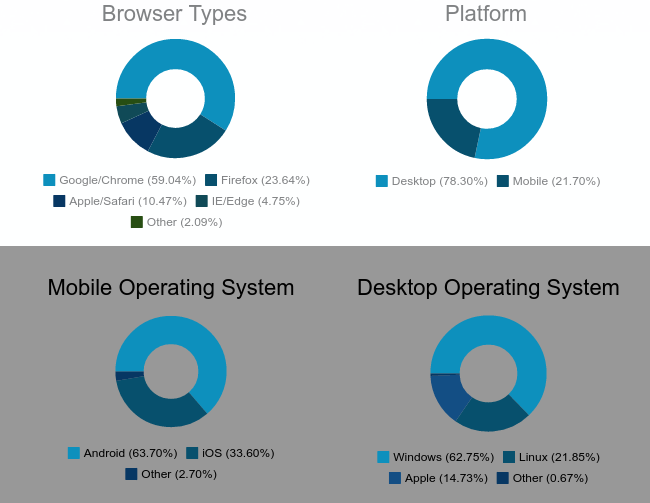 Editorial snapshot
Our writers and contributors are integral to bringing you interesting, helpful articles on relevant open source topics.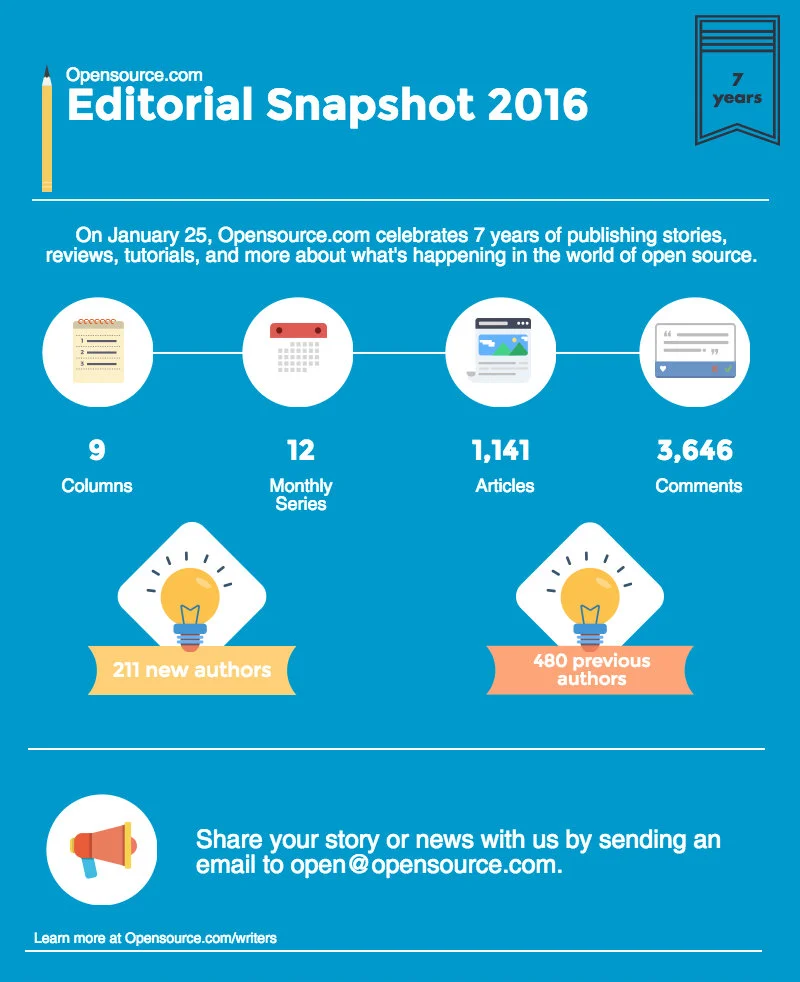 Article key topics
We accept article submissions from open source users, contributors, experts, and novices from all over the world. To contact us about writing for us, complete our webform or email us at open@opensource.com.
What we were writing about in 2010
Since 2010, we've evolved our editorial focus to match what our readers want.
What we wrote about in 2016
Last year, we focused much more on technology topics, while continuing to cover how open source goes beyond technology.
Thank you
Thanks for celebrating with us! We'd love to hear from you in the comments.
Jen leads a team of community managers for the Digital Communities team at Red Hat. She lives in Raleigh with her husband and daughters, June and Jewel.
Contributors

This work is licensed under a Creative Commons Attribution-Share Alike 4.0 International License.