The place for helpful information about open source and Linux tools.
Over the past nine years, Opensource.com has become a place where readers come to get helpful information about open source and Linux tools. We also share good ideas for how to be on and run teams, as well as, advance your career and expertise.
We're a new kind of publication: newsroom-less with hundreds of writers from various backgrounds, expertise, and skill levels. Our focus on writing articles that address reader's needs is what drives us every day. And having many voices chiming in to help with those problems is what makes Opensource.com a go-to resource for beginners as well as veterans.
Maybe you're a casual reader. Maybe this is your first experience with us. Or, maybe you've penned an article or two already. Either way, you can engage with us in a lot of different ways, and we hope you will.
Now, let's enjoy some fun graphs.
Thank you,
Reader stats
Here's a look at our readers by browser type and operating system.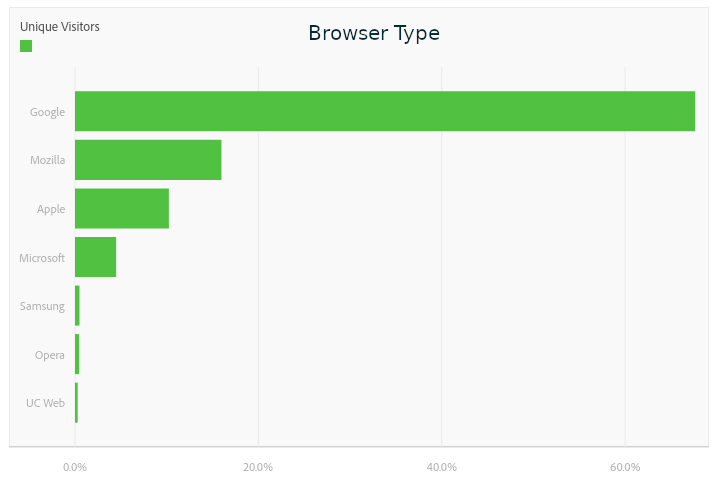 Here's a look at our page views and visits since 2010.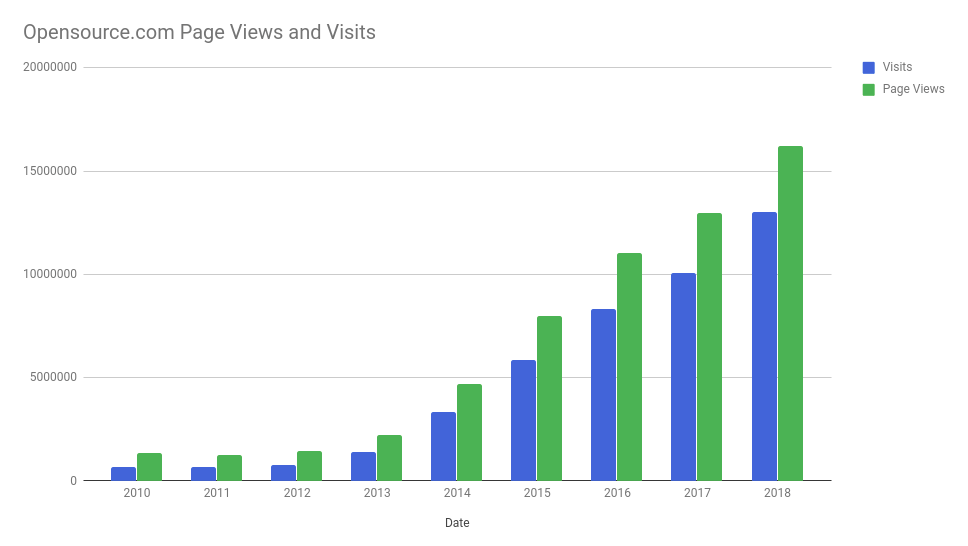 Share your expertise and experience with us
In 2018, we published more than 1000 articles last year by talented people in tech from various backgrounds, with various skills. This year, our goal isn't more, it's better. You are the key to that.
If you're interested in writing for us, before you put pen to paper, read our article submission and style guide. If you're writing a technical or how-to article, review our technical style guide.
Once a draft is in hand, our editorial team will copy edit and prepare it for publication. We also promote articles on our social media channels and encourage you to promote it as well.
Here's a list of our most popular topics:
Multimedia -- Music, audio, video, editing, 3D rendering, and more
Networking -- Tutorials, introductions, and recommendations
Personal stories -- Open source / Linux experiences, tips, and more
Productivity tools -- Linux, open source, and more
Programming -- Go, TensorFlow, Perl, JavaScript, MySQL, Rust, and more
Python -- Tutorials, tips, tools
Systems administration -- Sysadmin tools, tips, and more
Tools -- Tell us what it's for, how it works, and where to learn more
_______ (What's important for people in tech to know more about?)
Jen leads a team of community managers for the Digital Communities team at Red Hat. She lives in Raleigh with her husband and daughters, June and Jewel.
Contributors

This work is licensed under a Creative Commons Attribution-Share Alike 4.0 International License.